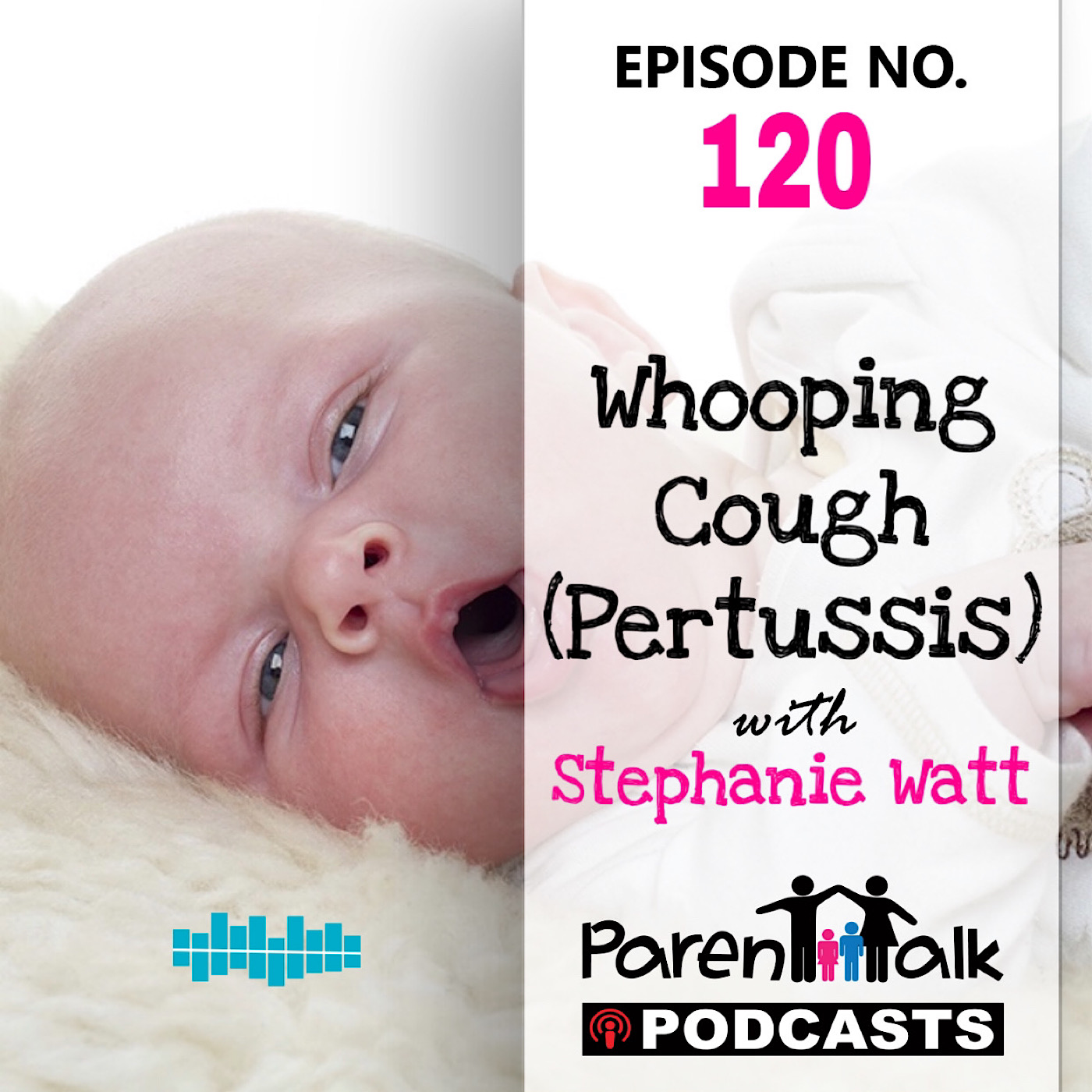 Episode: E120 Whooping Cough (Pertussis)
Today on ParentTalk, Genevieve & Heather are welcoming fellow Mom Stephanie Watt to talk about Pertussis, also known as Whooping Cough.
We cover:
What is Pertussis or Whooping Cough?
Stephanie shares the experience of her daughter having Pertussis when she was too young to be fully vaccinated. 
Symptoms, Incubation period, How long are you contagious.
Best Practices for Prevention.
Happy listening!
Geneviève & Heather